conor mcgregor's posts - Greek uPOST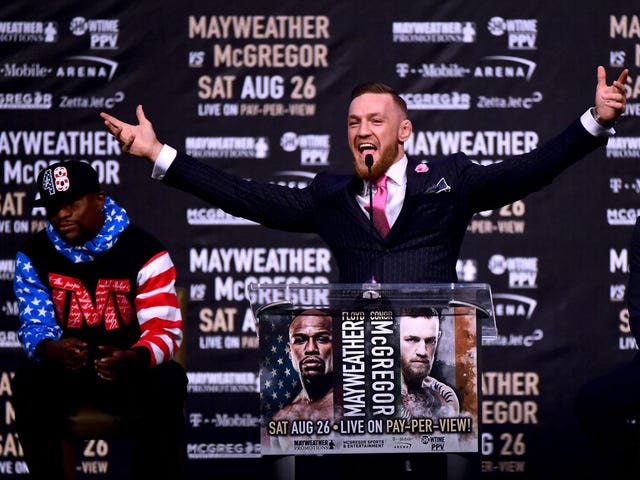 Wait, Did Floyd Mayweather Jr. Just Get Out-Mayweathered by Conor McGregor?
The Floyd Mayweather-Conor McGregor spectacle officially began Tuesday as the two fighters kicked off their four-stop tour in Los Angeles to promote Mayweather's Aug. 26 brutal assault of the MMA fighter.
The Real Reason Floyd Mayweather Is Fighting Conor McGregor
Floyd "Money" Mayweather Jr. is rich. Superrich. He's also really shallow and vapid. As such, he has 100 girlfriends and almost as many cars. It's hard to keep up with the reported $700 million he's made during his fight career, but at one point, Mayweather was burning $100 bills in the club.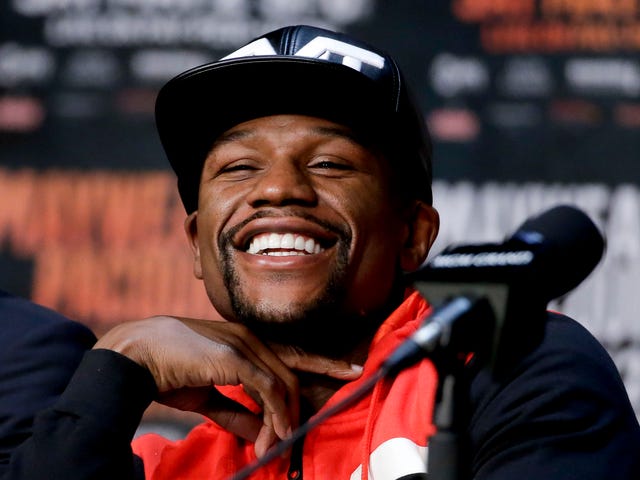 Floyd Mayweather Jr. and Some White Irish UFC Guy Set to Fight in August
The biggest fight that no one cares about and yet everyone cares about is finally happening. Unbeaten and undisputed pound-for-pound greatest boxer, and arguably all-around horrible person, Floyd Mayweather will be fighting some white Irish UFC guy on Aug 26.